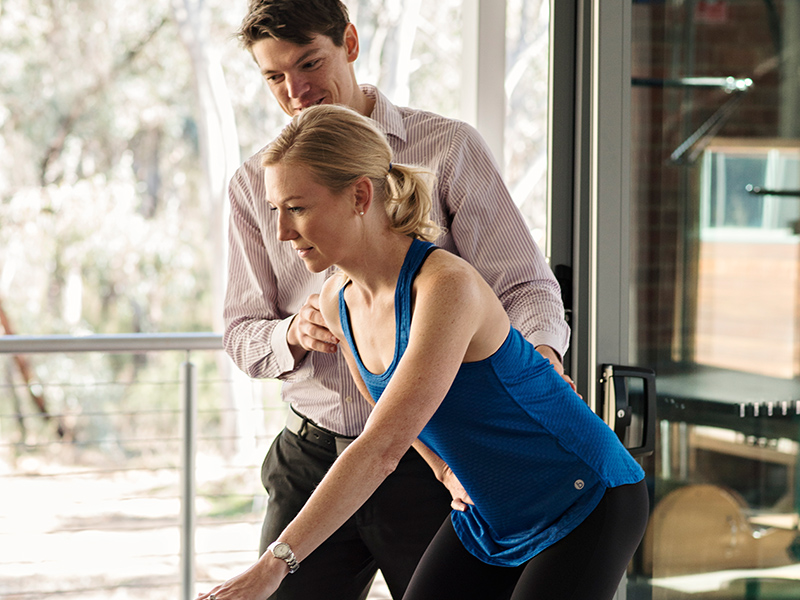 Our Experienced Team
At Echuca Moama Physiotherapy, our team of Physiotherapists are highly trained and undergo regular APA accredited courses as well as in-services with a specialist physiotherapist to ensure expertise and correct diagnosis of injuries. Correct diagnosis is essential to ensure results are achieved in injury treatment and prevention, exercise prescription, rehabilitation and many other areas of sport and musculoskeletal health and fitness. Our physio's will assess your problems or injuries and give evidence based treatment to help you resume a normal lifestyle. Physiotherapists educate patients on how to avoid recurrent injuries through correct exercise and teach them skills required to look after their bodies.
Echuca Moama Physiotherapy started under the expertise of Sean Slattery in 2006. Sean and his wife Kate (a Clinical Pilates Instructor) worked from their Echuca home until December 2013 when, due to growth, they moved the clinic to it's beautiful location at 72 Meninya St. This growth was helped by Matthew Dobeli relocating from Melbourne to Echuca and coming on board as a partner.
Our aim is to provide treatment, education and rehabilitation to patients with the latest evidence based technology. Over the years we have achieved a high level of results with our patients which range from high level sports to the average working person or the elderly.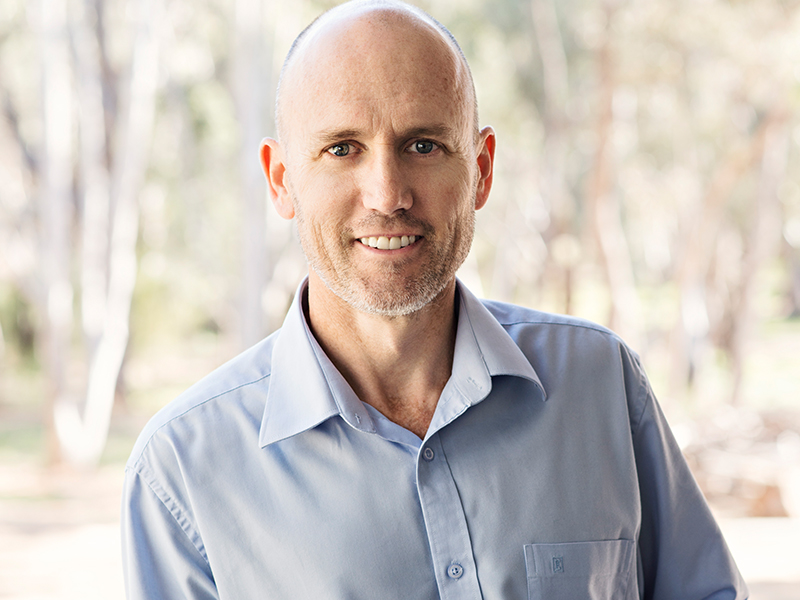 Sean Slattery
Director
Specialist Sports Physiotherapist
Sean has previously worked with St Kilda in the AFL as well as with Cricket Victoria, Cricket Australia, the Sri Lankan cricket team and Deccan Chargers in the Indian Premier League for 5 seasons.
In addition to sporting injuries, Sean has a special interest in treating back and neck pain.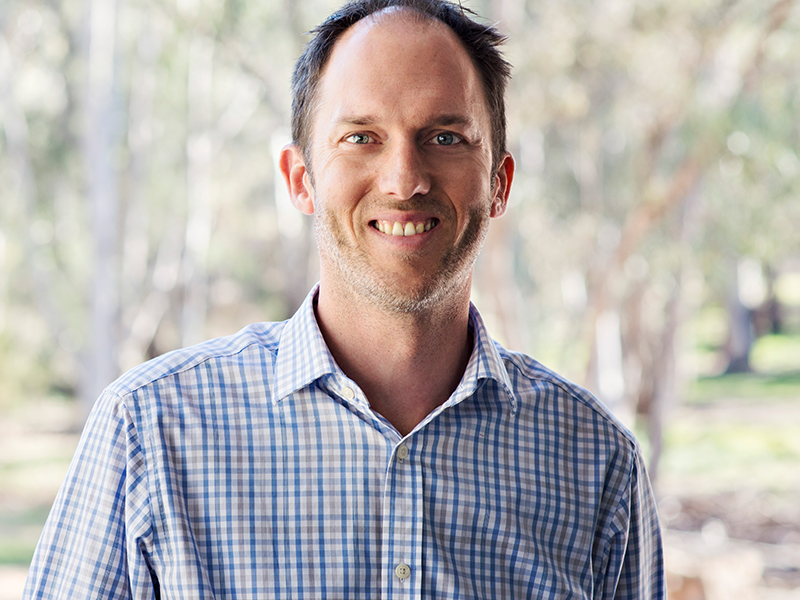 Matthew Dobeli
Director
Musculoskeletal Physiotherapist  
Matthew relocated to Echuca at the start of 2011 after working in private practice in Sydney and Melbourne for 15 years.  
To further his knowledge in spinal and musculoskeletal conditions, he returned to study to complete a masters degree at Melbourne Uni back in 2002 and was awarded the Highest Achieving Student prize. His clinical interests are in spinal pain and sporting injuries. Outside of work he is enjoying being a new dad, as well as playing golf at Rich River Golf Club and trying to defy his age by playing local basketball.
Patrick Arnold
Director
Musculoskeletal and Sports Physiotherapist
Pat moved to Echuca in 2015 with 5 years experience working as a physiotherapist in public hospitals, private practices, rehabilitation centres and sporting teams across Melbourne. He completed a Masters of Musculoskeletal and Sports Physiotherapy through Griffith University in Queensland in 2016.
Career highlights include helping prepare athletes for the 2016 Olympic Games at the Queensland Academy of Sport, and being the Head Physiotherapist for the University Blacks first A grade VAFA premiership in 40 years in 2014. He is currently the physiotherapist for the Echuca Bombers Football and Netball Club. Outside work, Pat enjoys fishing, as well as playing cricket and golf.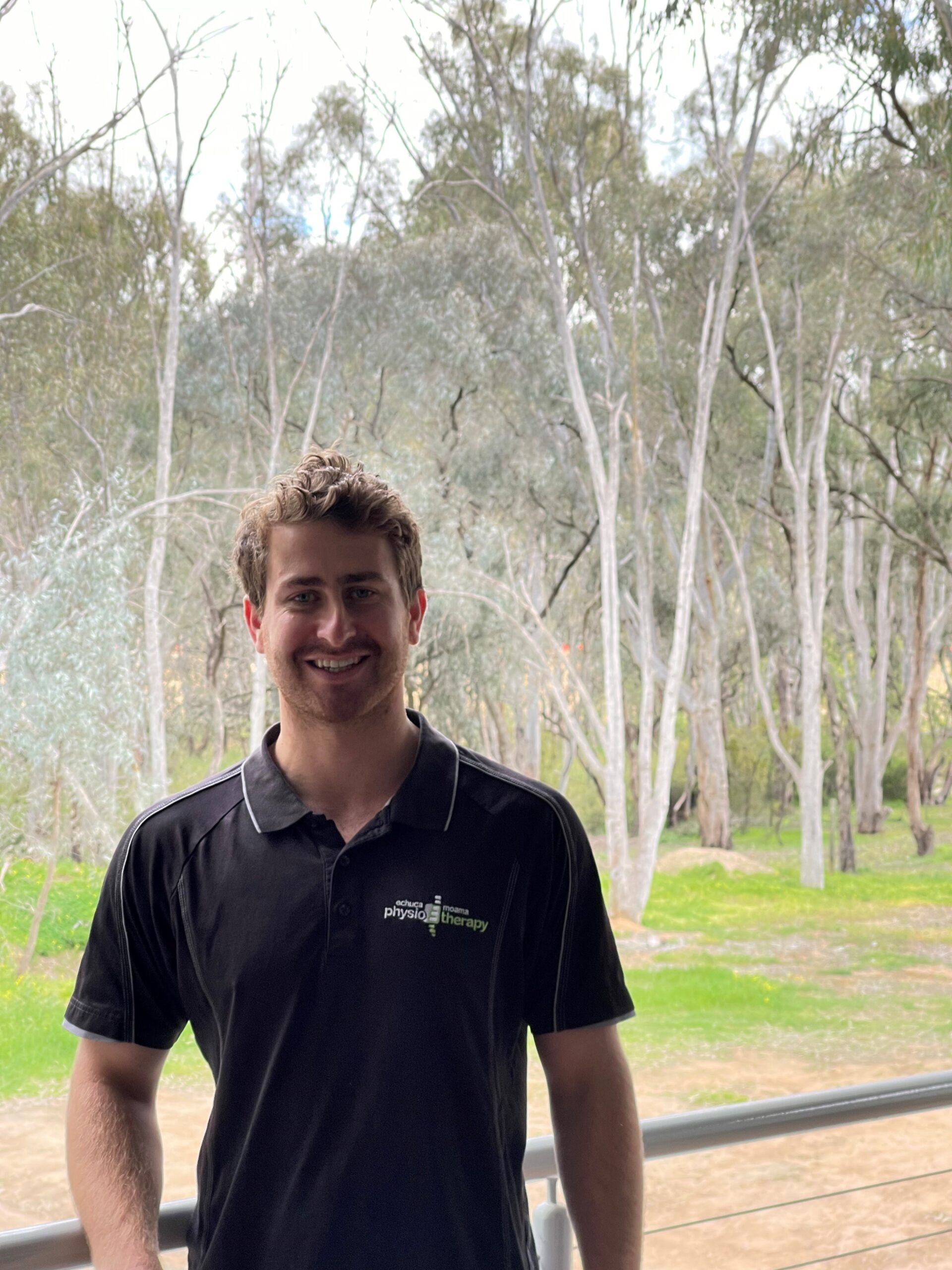 Nick Sheldon
Physiotherapist
(Bachelor of Health Sciences, Master of Physiotherapy) 
Nick relocated to Echuca Moama at the beginning of 2017 after moving from his home town of Kilmore.
Nick enjoys keeping his knowledge current and evidence based, completing recent professional development courses on; shoulders, tendons, back pain, pain management, foot and ankle, and dance.
Along with his passion for sporting injuries, Nick has a special interest in pain management, osteoarthritis, overuse injuries, and post-surgical rehabilitation. Outside of work Nick enjoys playing football for The Echuca Football Club and keeping active with friends and family.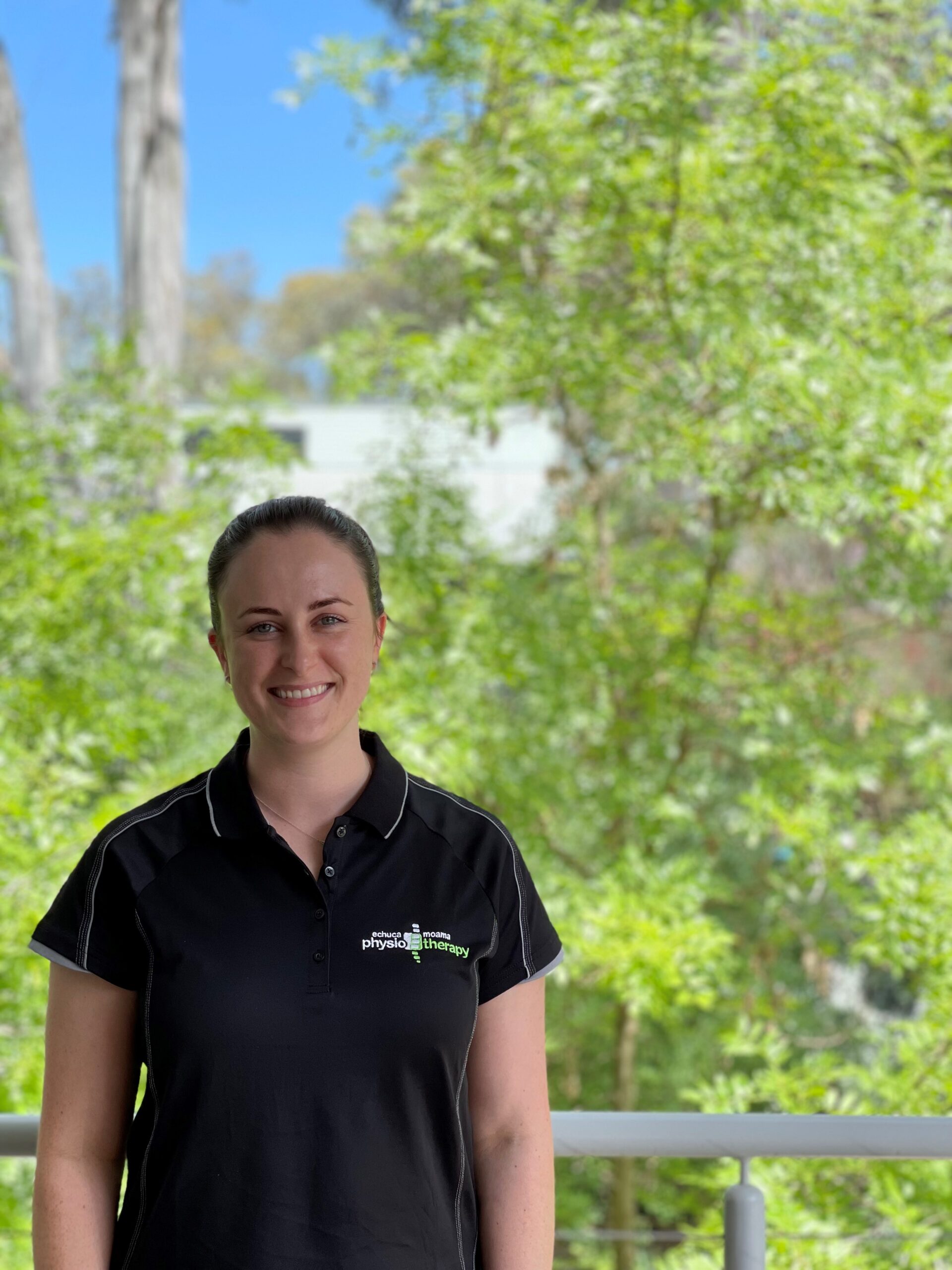 Rachael Maher
Physiotherapist
(Bachelor of Health Sciences, Master of Physiotherapy)
Originally from Ballarat, Rachael relocated to Echuca in 2019 and brings a broad range of clinical experience to the team.
Rachael graduated from La Trobe University in 2014 and since then has worked across private practice, Pilates, sporting clubs, residential aged care, and community rehabilitation. One of Rachael's career highlights was working overseas in neurological/gerontology rehabilitation in northern England, UK.
Rachael is passionate about women's health and wellbeing, and is currently undertaking further study in this area.
Outside work, Rachael enjoys keeping active with Pilates and yoga, and walking her dog Lenny.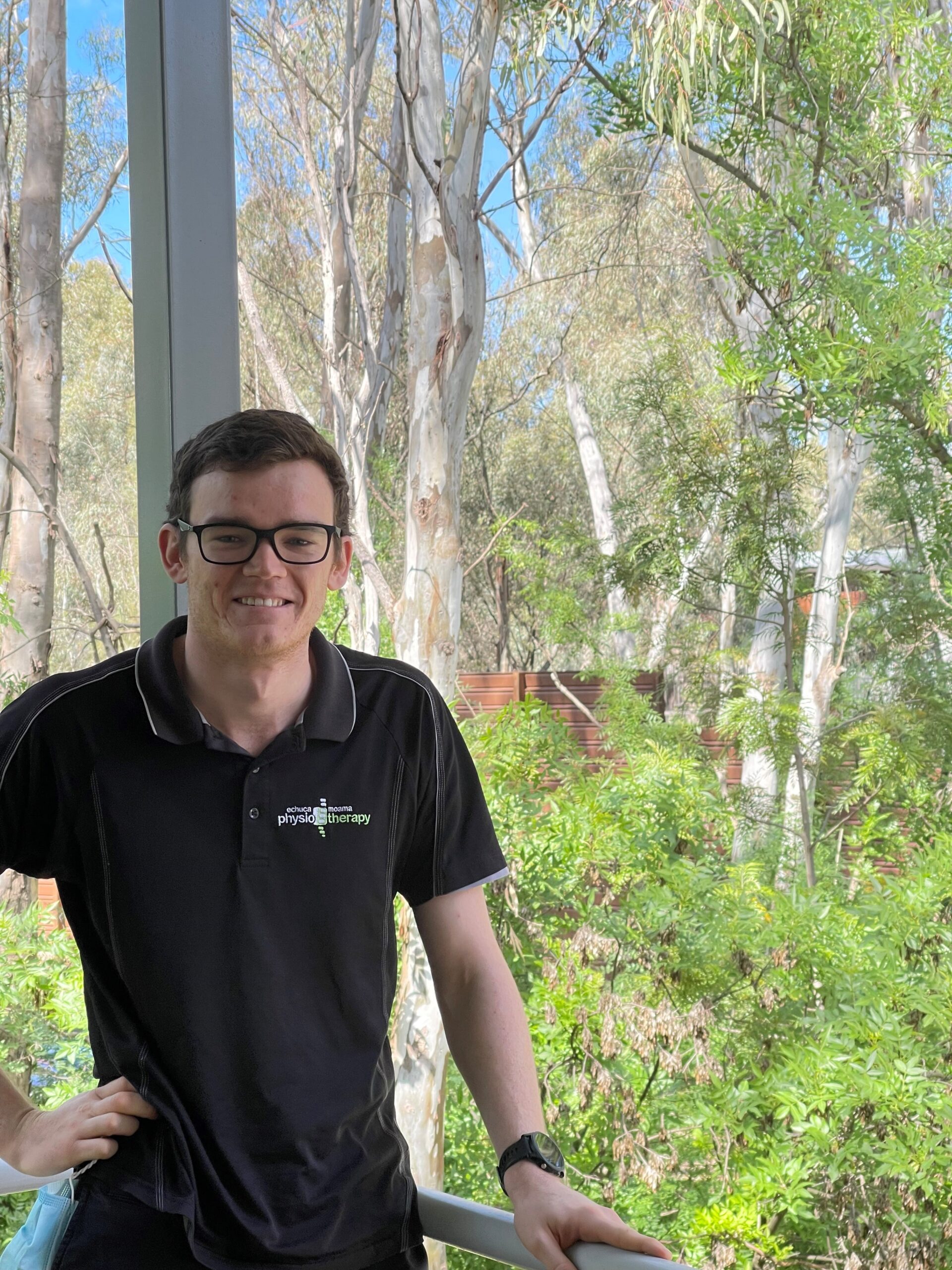 Brandon Byrne
Physiotherapist
(Bachelor of Applied Science, Masters of Physiotherapy)
Brandon graduated from La Trobe University Bendigo in 2019 with a Bachelor of Applied science/Masters of Physiotherapy. This home-grown physio hails from Rochester and is an active member within the community.
Growing up Brandon trialled a vast range of sports, with his most successful sporting moment occurring recently where he was a part of the inaugural Rochester Cricket Club (A grade) where they won the premiership.
Brandon's passion for sport and club culture extends into his work life, with a growing interest in sport injuries and rehabilitation. Already enrolled in professional and clinical development courses, Brandon is eager to continue to improve his skills in number of physiotherapy fields.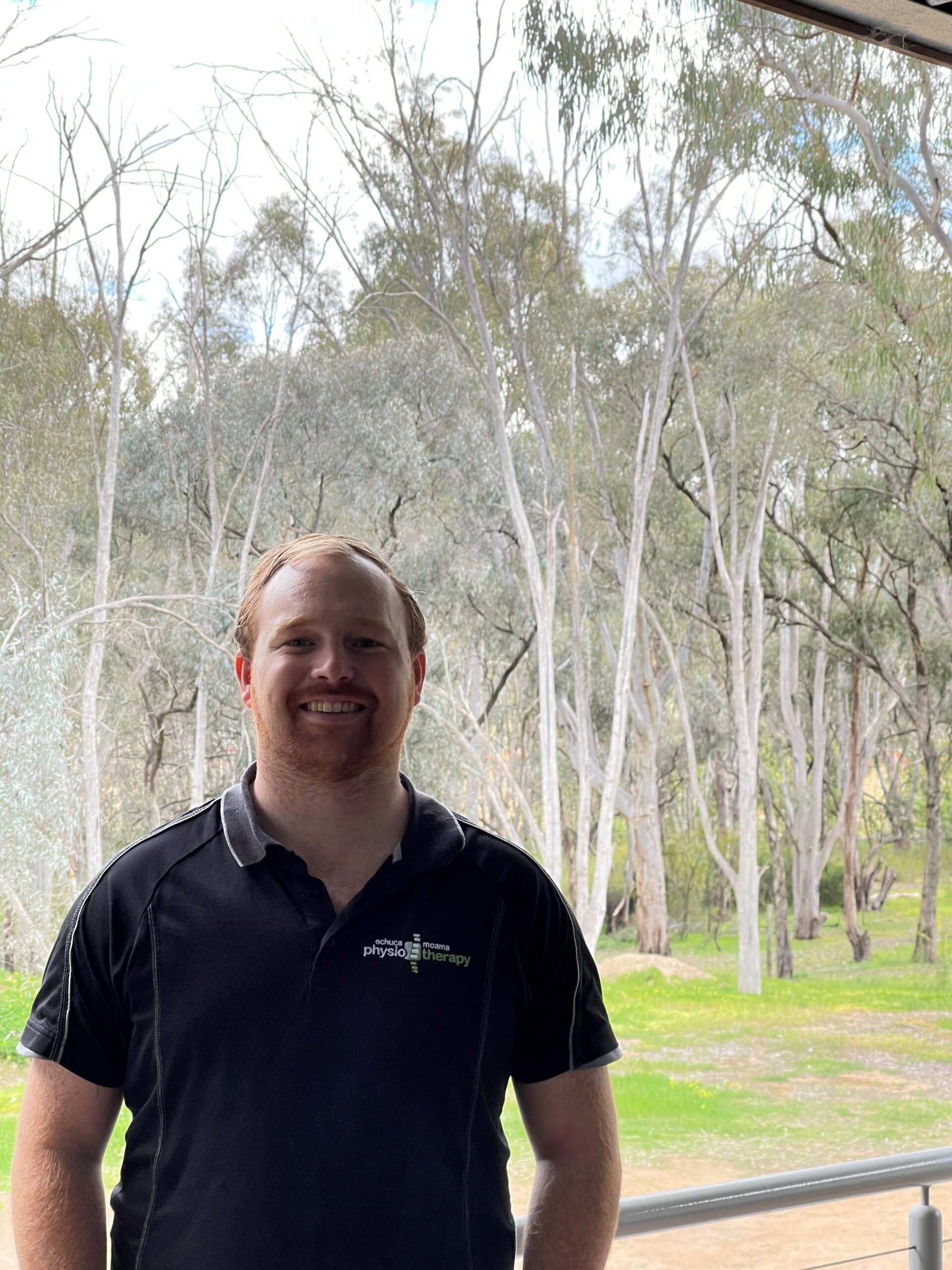 Mitch Cox
Physiotherapist
(Bachelor of  Physiotherapy)
Mitchell studied at Charles Sturt University in Albury, graduating with a Bachelor of Physiotherapy in 2020. Mitchell is a local boy, growing up in Kyabram.
Over the course of his studies, Mitchell had many experiences working in orthopaedics, primarily with hip and knee replacements.  During this time, Mitchell was also able to experience the rehabilitation of a wide range of shoulder, knee, and ankle surgeries.  Mitchell is interested in all areas of physiotherapy, but he has become quite passionate about overuse injuries and pain management, in particular back and neck pain.
Mitchell is an active member in the sporting community, involved in football, tennis, and cricket.  His interest in sports goes well beyond participating, as he is passionate in the management and rehabilitation of all sporting injures.  Mitchell currently spends his weekends working as the Physiotherapist for the Kyabram Football and Netball Club.
Outside of work Mitchell enjoys spending time with friends and helping on his family's local dairy farm.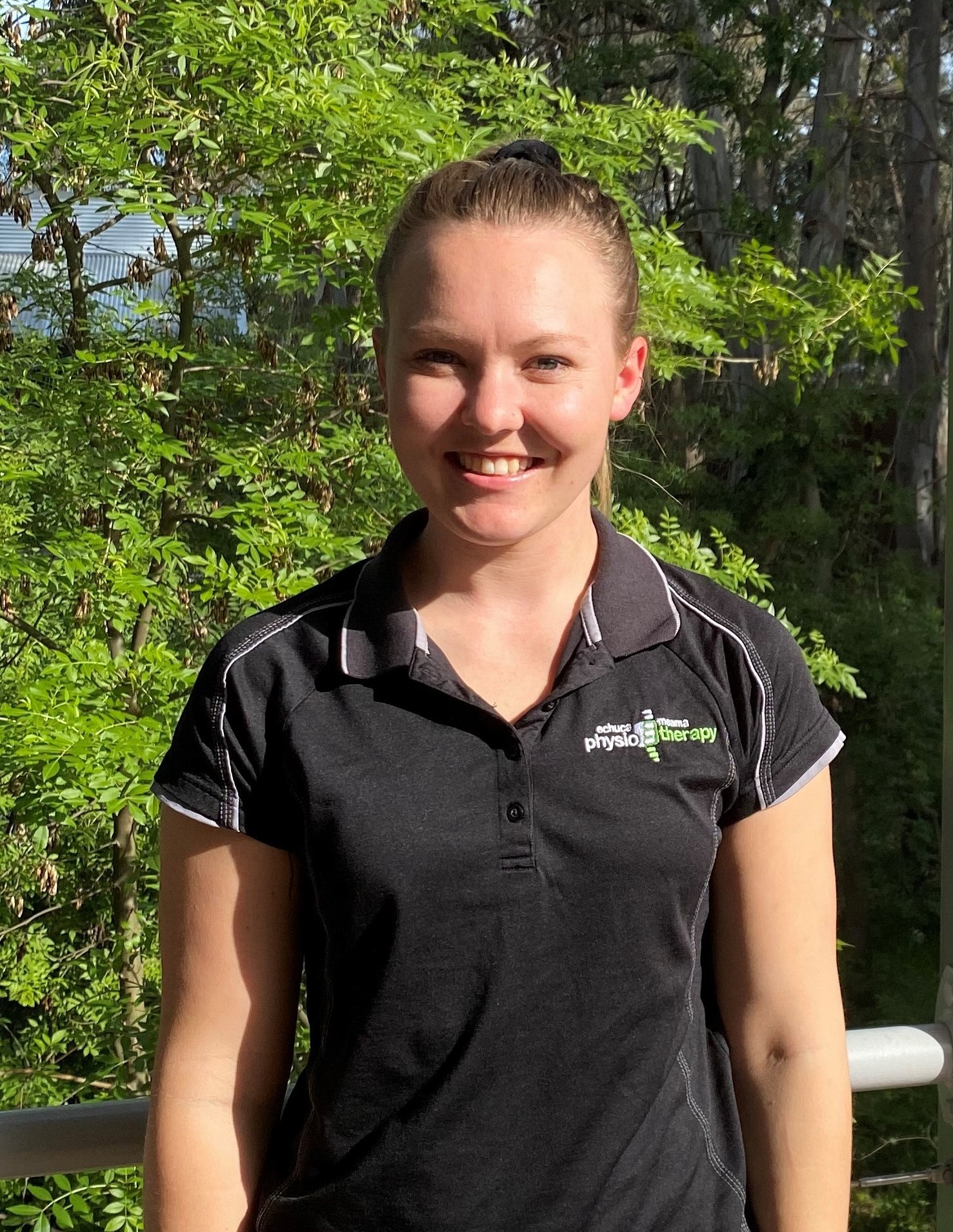 Kia Lonergan
Physiotherapist
(Bachelor of Health Sciences, Master of Physiotherapy)

Kia started working at Echuca Moama Physiotherapy in 2019 taking small group Rehabilitation Classes.
Kia spends most of her time working as a Paediatric Physiotherapist but enjoys Rehabilitation Classes a few hours a week. Kia enjoys the connection with Pilates based exercise and her years of gymnastics and athletics training.
Kia has a passion for paediatrics, women's health, and Clinical Pilates. She also enjoys going for walks with her family including her dog Moose.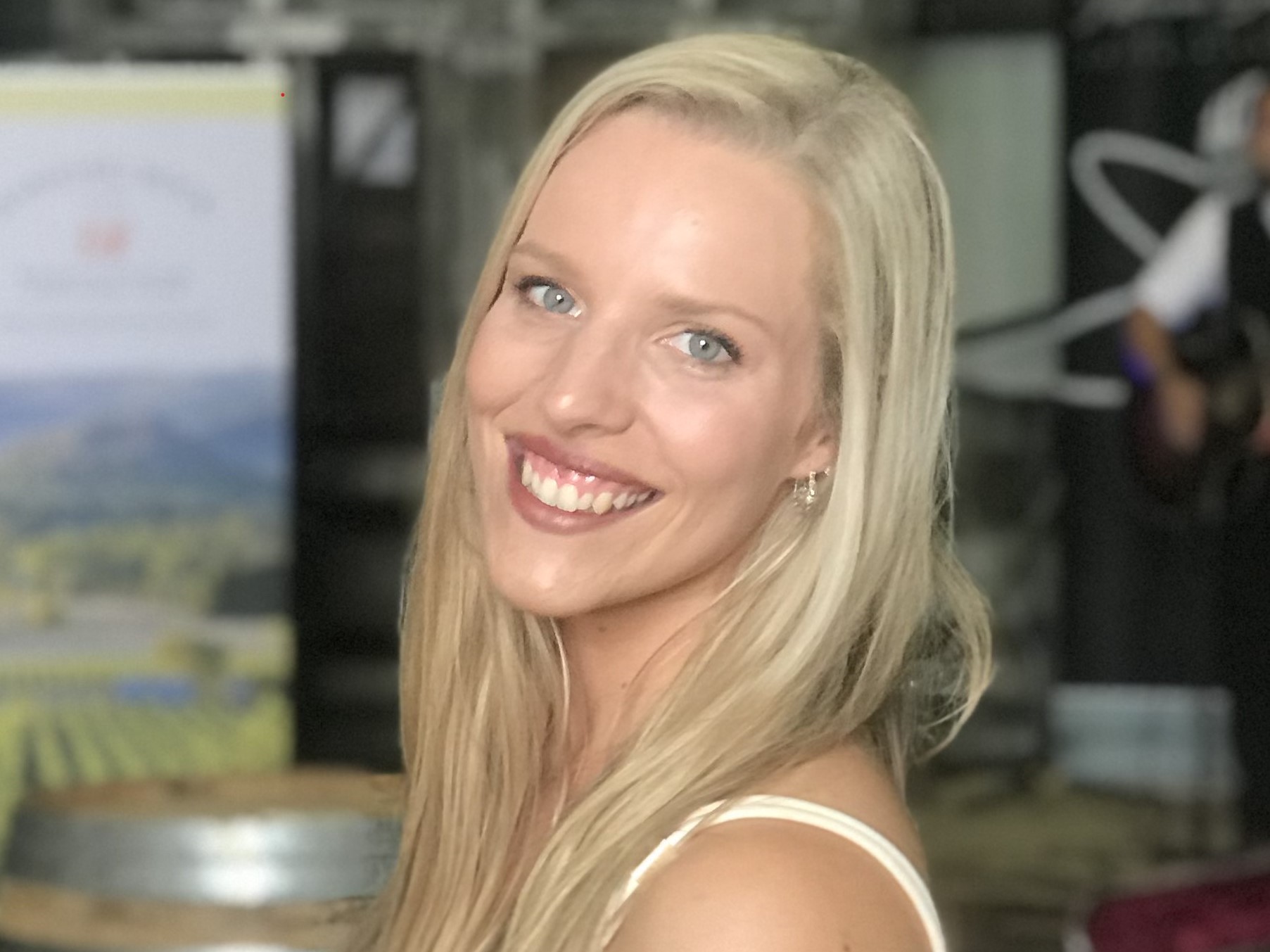 Nicky Koch
Pelvic Floor Physiotherapist
Bachelor of Health Sciences/Masters of Physiotherapy
Post Graduate Certificate in Pelvic Floor Physiotherapy
Nicky is local to the Echuca area, having been born and raised close by in Lockington. Throughout her career she has worked in both public and private settings, gaining experience across multiple Victorian health facilities as well as working up in Far North Queensland.
Nicky has always been passionate about Continence and Women's Health Physiotherapy. This prompted her to complete her post graduate certificate in Pelvic Floor Physiotherapy through the University of Melbourne in 2018.
Nicky is currently working our of Echuca Moama Physiotherapy on Mondays. Please phone 54800860 for appointments or more information.
Michelle Bartolomeo
Myotherapist
(Bachelor of Exercise & Sport Science. Majors in Exercise Physiology & Sport Nutritions)
Michelle graduated from Endeavour College of Natural Health with a Bachelor degree in Myotherapy. Prior to this she completed a Bachelor degree in Exercise and Sport Science (majoring in Exercise Physiology) from Deakin University.
Michelle has extensive experience in sport at varying levels. She has previously worked with Oakley Chargers Football Club (TAC Cup) as a rehabilitation assistant and as a Sports trainer with the Melbourne Football Club (AFL/VFL/AFLW).
Michelle completed a full distance Ironman event and during this time, she battled her own injures and now enjoys helping others through the process of achieving their dreams. With a strong interest in endurance sports, Michelle understands the physical battle and how important the role of recovery and preventative exercise and conditioning is in preventing injury.
Michelle's other interests include watching sports, cooking, hiking and nutrition. She has future aspirations to one day complete her Masters in Human Nutrition.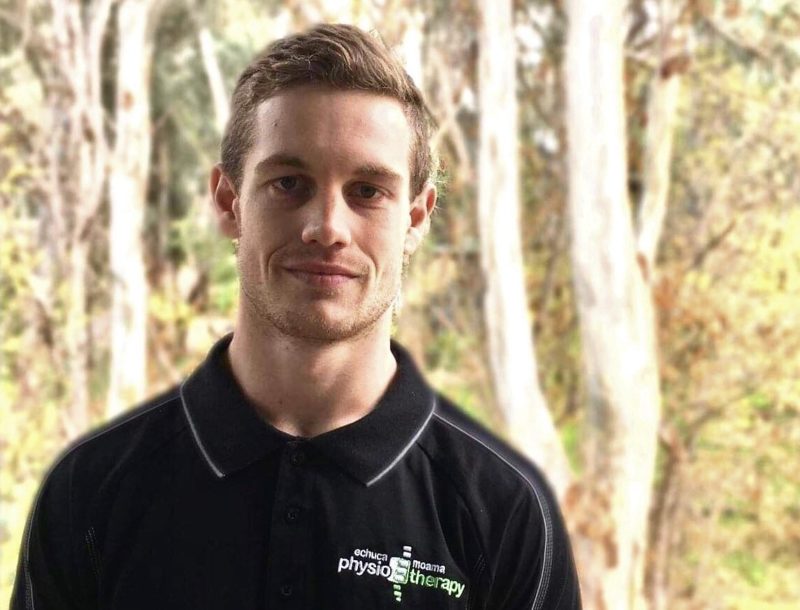 Jackson Baker
Exercise Physiologist
Jackson completed his Masters degree at LaTrobe University Bendigo in 2016 and since has gained experience working in physical rehabilitation including Orthopaedic, Cardiac and Neuro. Jackson also offers strength and conditioning advise including programs and also teaches Clinical Pilates. He is very passionate about the endless benefits exercise and physical activity can have on the body.
When Jackson is not in the clinic working you will find him training for his Olympic weightlifting.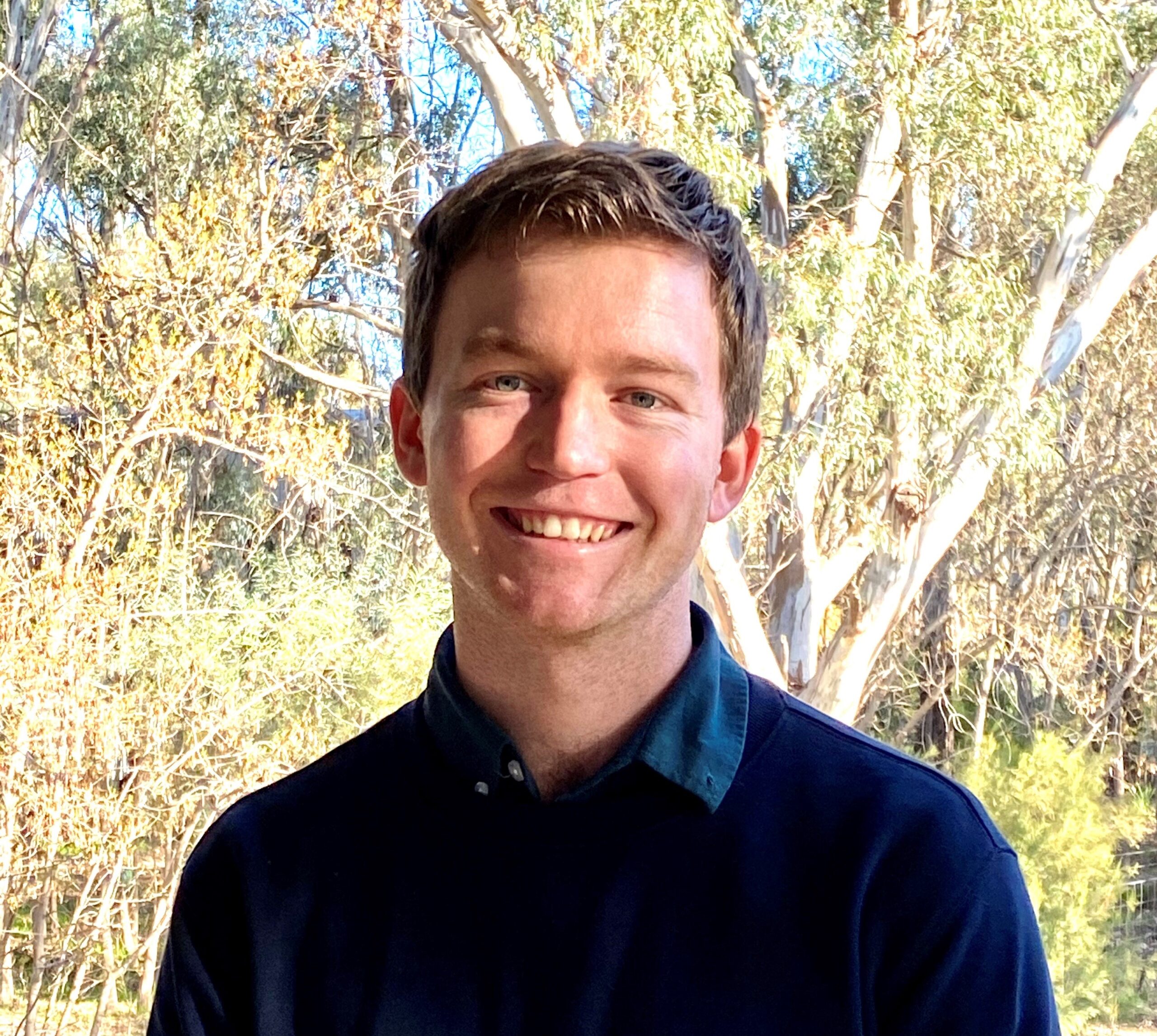 Ryan Byrne
Exercise Physiologist
(Bachelor of Exercise Science/Masters of Exercise Physiology)
Ryan completed a Bachelor of Exercise Science/Master's degree in Exercise Physiology at La Trobe University Bendigo in 2018. He is a local to the area, born and bred in Rochester. Ryan comes from a strong sport and exercise background, where he has developed a passion for exercise rehabilitation, chronic disease management, and strength and conditioning.
Ryan enjoys playing football for the Rochester Football Club and playing tennis for the Elmore Tennis Club. Ryan is involved in the community and his local sporting clubs, where he has recently volunteered his time as a member of the Elmore Tennis Club committee and as the League Recorder for the Campaspe Tennis Association.
In his spare time, Ryan enjoys spending time with his family and friends, and has previously spent months travelling Europe.
Ryan is currently the Exercise Physiologist at our Kyabram Clinic on Tuesday, Wednesday and Friday's. Ryan also teaches Clinical Pilates at our clinic.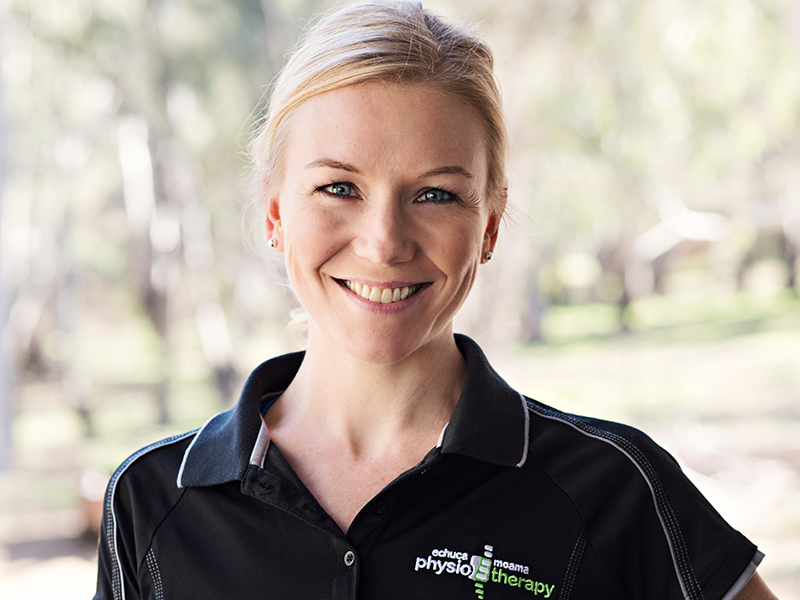 Kate Hatfield
Clinical Pilates Instructor
Kate's passion for Pilates stems from her extensive history in dance. She grew up in Echuca and trained in classical ballet for 11 years before pursuing a career in teaching Ballroom and Latin American dancing in Melbourne. Kate started Physiotherapy and Clinical Pilates as a tool to overcome injury and wear and tear caused through dance.
Kate (and now husband Sean Slattery) decided to move back to her home town Echuca, and start up a practice. Kate completed her Clinical Pilates Instructor course with DMA Physiotherapy and Clinical Pilates in 2006 and has worked along side Sean at Echuca Moama Physiotherapy since this time. She still remains passionate about dance but has also developed a great understanding of sports injuries and injury management through pilates and body awareness education. Kate is also passionate about educating the elderly in strength and postural correction to help prevent injuries.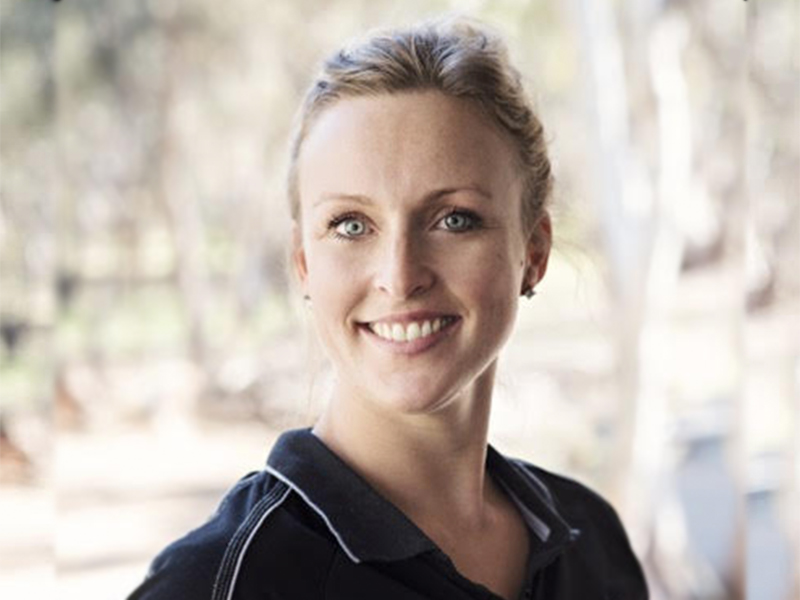 Jodie Ritchie
Clinical Pilates Instructor
Jodie is a qualified Clinical Pilates Instructor and has been working at Echuca Moama Physiotherapy since 2008. Jodie has an extensive history in dance and has been dancing for over 26 years and teaching for 16 years. She was a student of the highly regarded Carole Oliver School of Ballet and through her time with the Australian Ballet School has been taught by some of Australia's best ballet teachers.
Her Pilates education has given her a great understanding and passion about safe dance practices and injury prevention. Jodie has an innate ability to convey instruction to ensure clients are practising correct technique.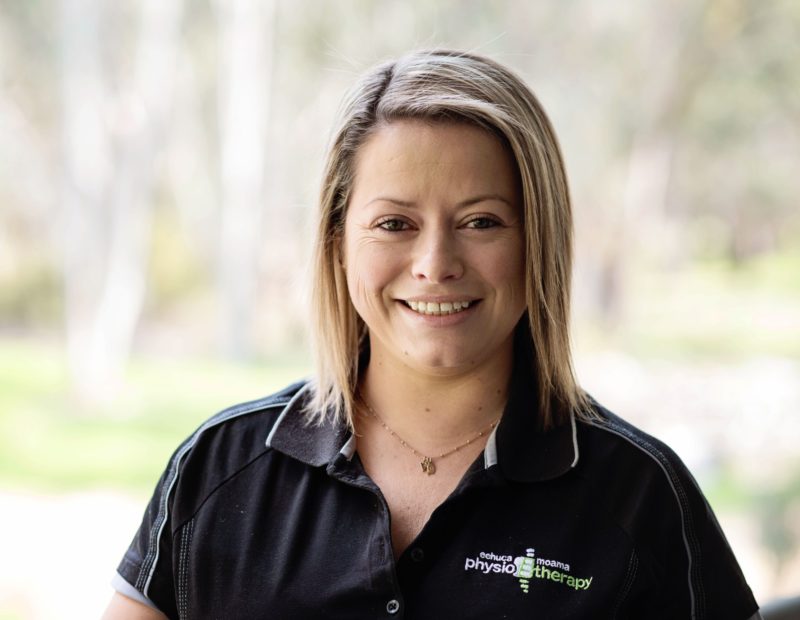 Claire Nolan
Clinical Pilates Instructor
Claire spent many of her formative years training and competing as an elite rhythmic gymnast. Her drive, skill and dedication saw her competing for both her state and country. Nearing the end of her elite sport career Claire was initially drawn to Pilates as a way to rehabilitate her body from injury and nurture her mind. In Pilates she found a safe, comfortable and body-nourishing modality helped establish a greater balance between what her mind wanted and what her body needed.
With over 15 years industry experience, Claire effortlessly manages a diverse range of clients with a wide array of pathologies. Her excellent communication skills and happy demeanour enable Claire to impart her instructions expertly and clearly. Claire's intelligence, insight and perception enable her to ascertain what her clients need and apply her knowledge of anatomy, biomechanics and correct body alignment with clarity and precision.
Pilates has remained a constant in Claire's life, as she transitioned into and adult, into a happy marriage and finally fulfilling her dream of becoming a parent to her beautiful daughter Hannah. Her husband Adam (a keen waterski racer) supports and encourages her love of movement and Pilates.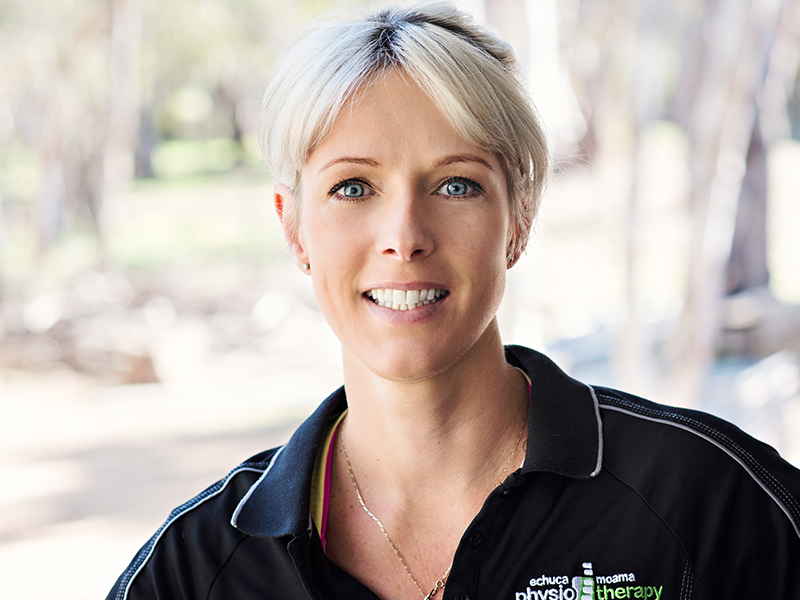 Shelley Brett
Clinical Pilates Instructor
Shelley was born in England and moved to Echuca at the age of 3. After growing up here Shelley moved to Melbourne and worked for 2 major wholesale sporting brands marketing, selling and developing fitness apparel. After 15 long years, Shelley decided to move home and follow her dream of becoming an exercise professional which complements many years of both personal sporting achievements and industry interests/experience.
Shelley is a qualified Fitness Instructor and Personal Trainer and has years of experience in a variety of fitness fields including Pilates, Crossfit, Muay Thai Kick Boxing (Black Singlet) and Zen Do Kai Martial Arts (Brown Belt) which brings a great balance to our team of pilates instructors.
Shelley enjoys travelling, horse riding and practises clean eating.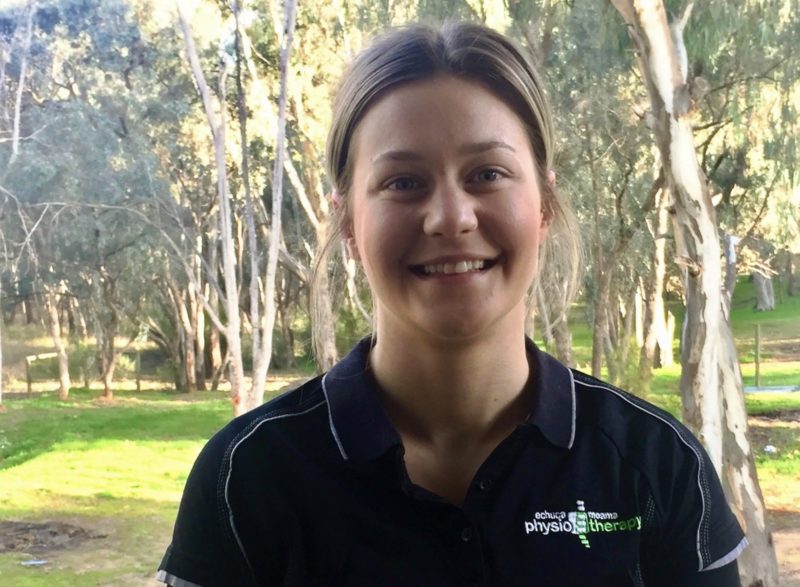 Tailah Clifford
Clinical Pilates Instructor
Tailah studied with Breathe Education in 2019 to become a qualified Pilates Instructor. Tailah is an instructor for both our Clinical Pilates and Fitness Reformer Pilates classes.
Tailah comes from a strong exercise and fitness background, which complements her Pilates knowledge in correct form and techniques in the studio.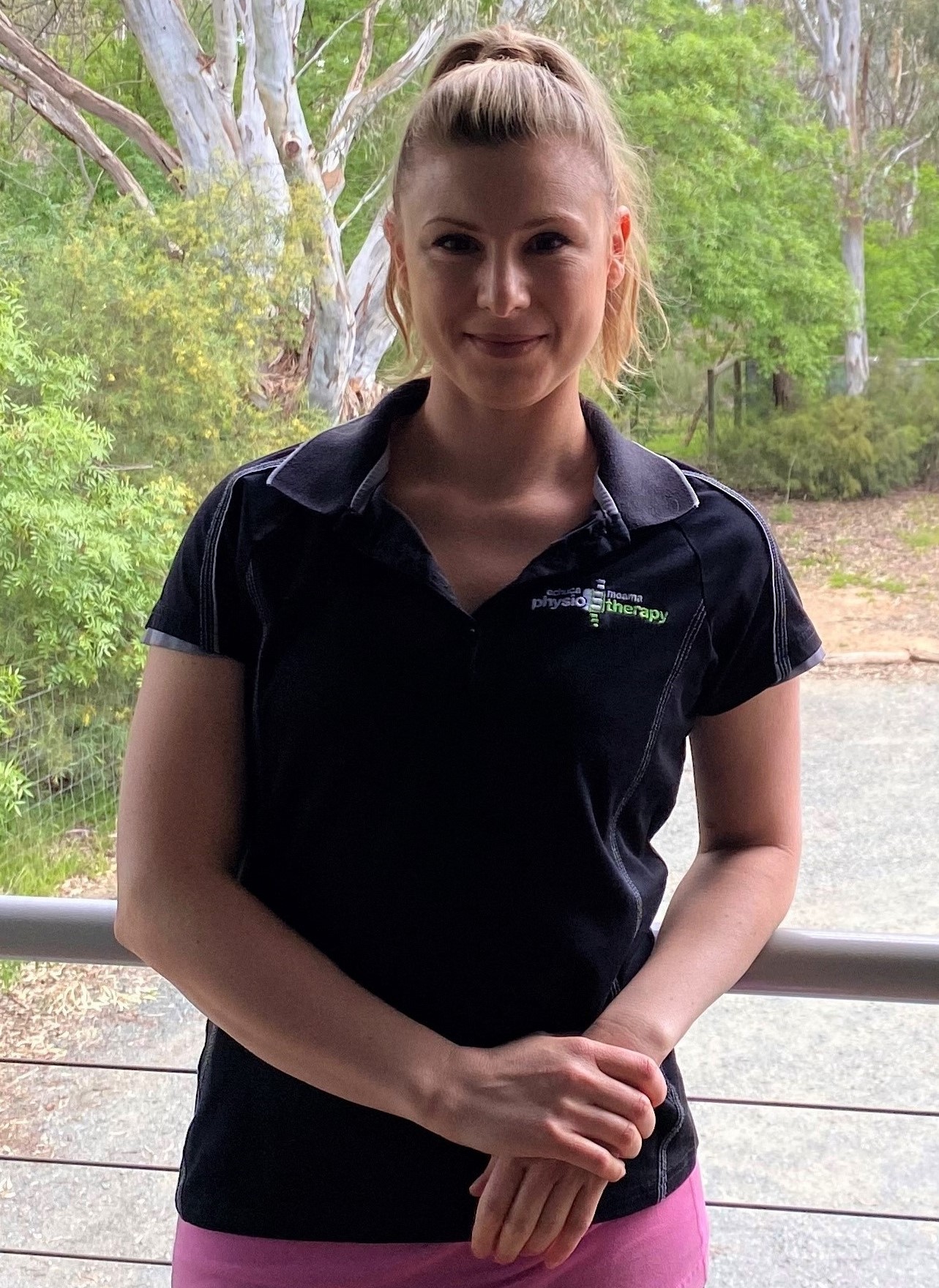 Felicity Wright
Clinical Pilates Instructor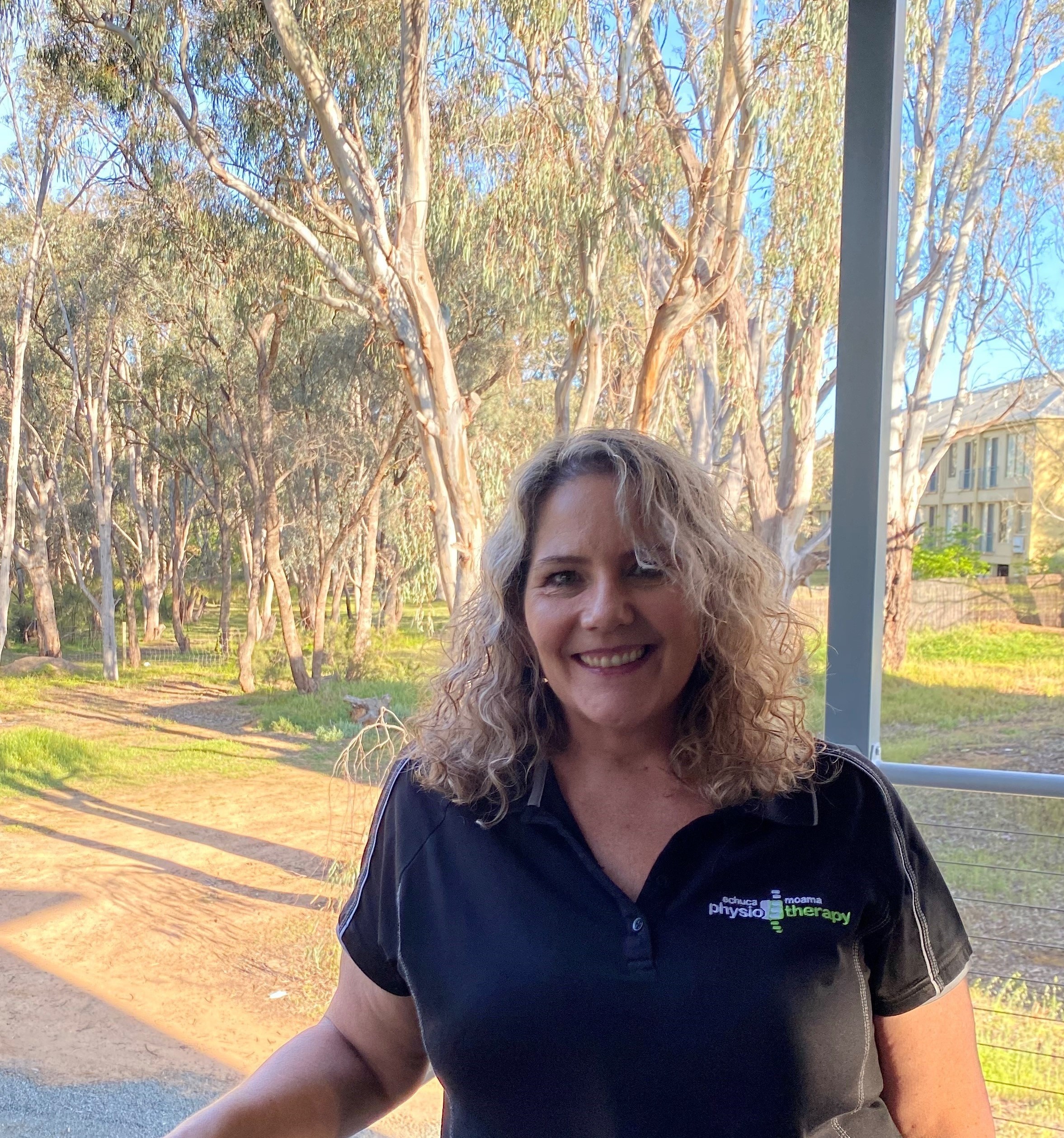 Christine Stokes
Office Manager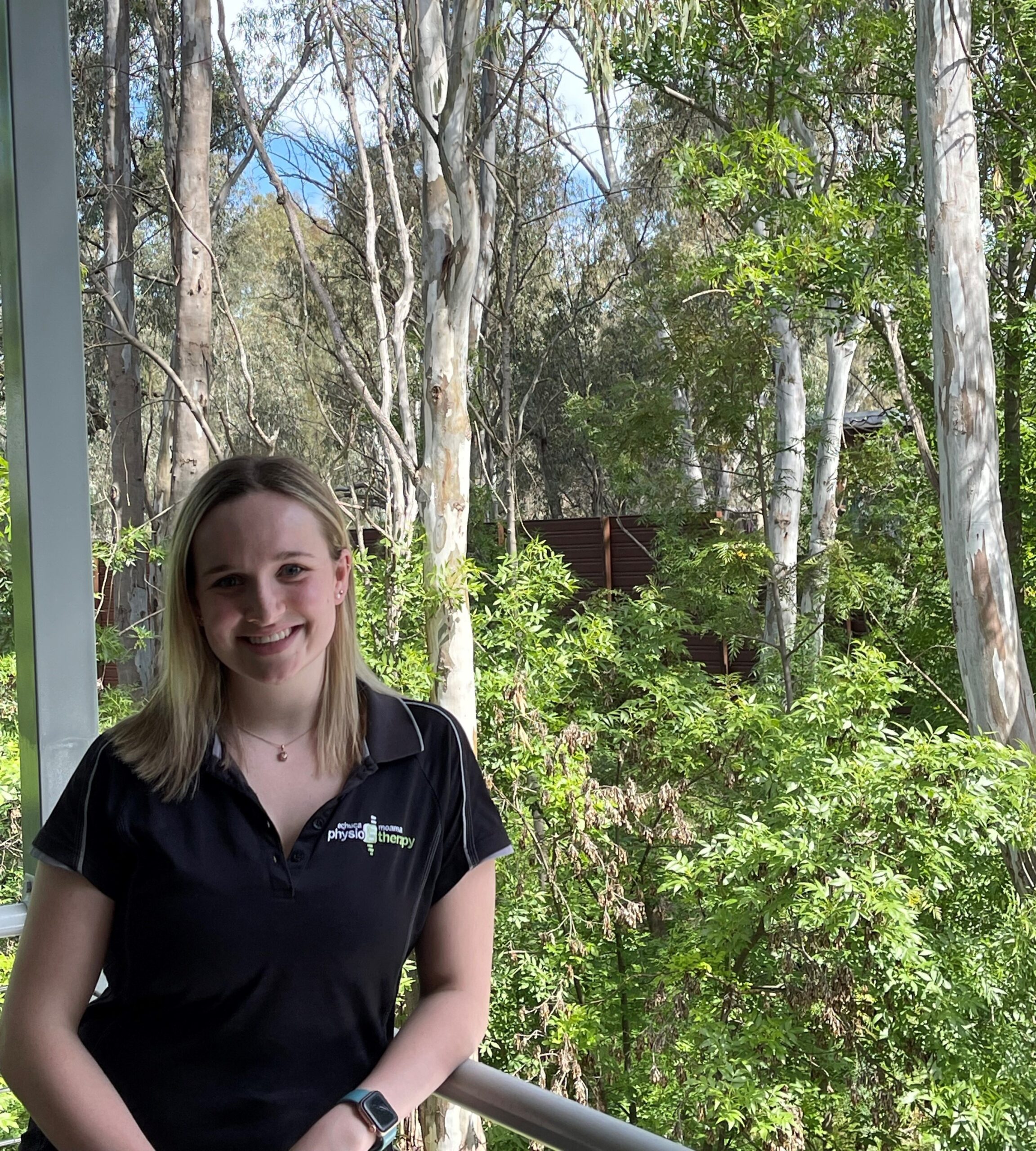 Rachel Kerr
Moama
Receptionist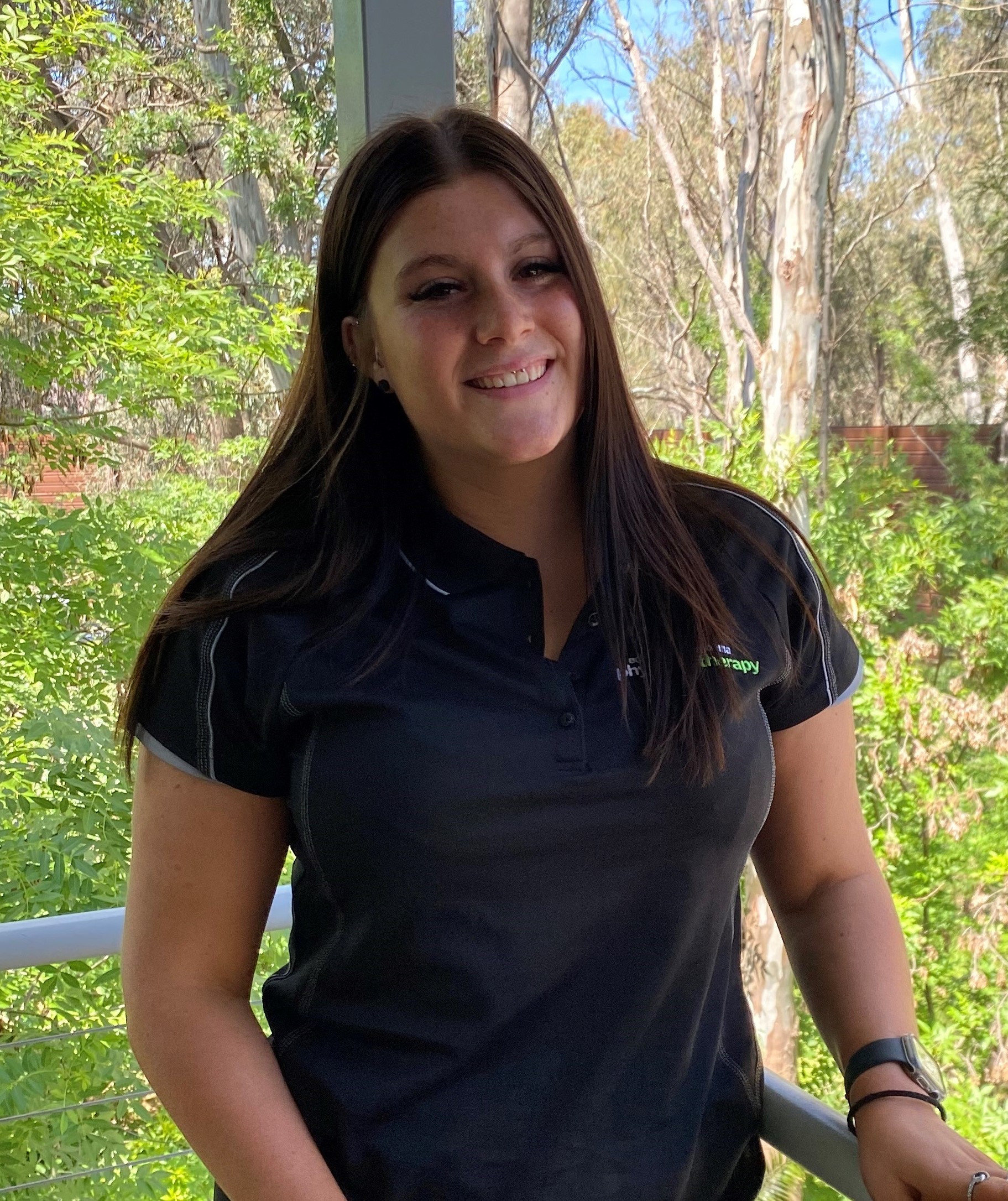 Jasmin Reid
Moama
Receptionist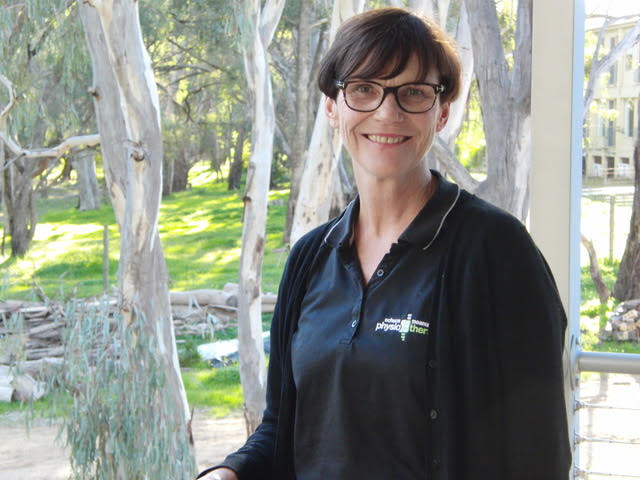 Karyn Monahan
Moama
Receptionist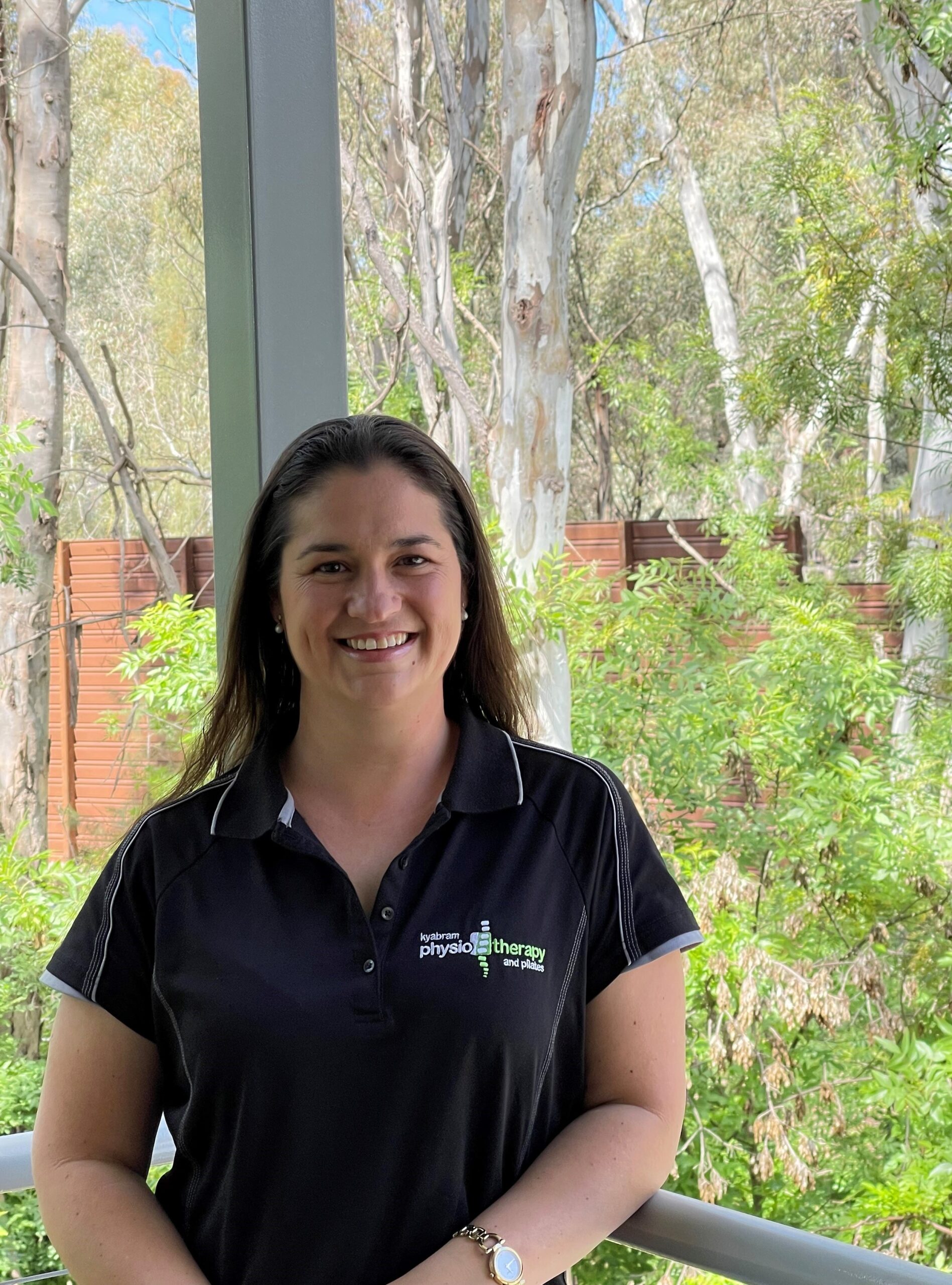 Rebecca More
Kyabram
Receptionist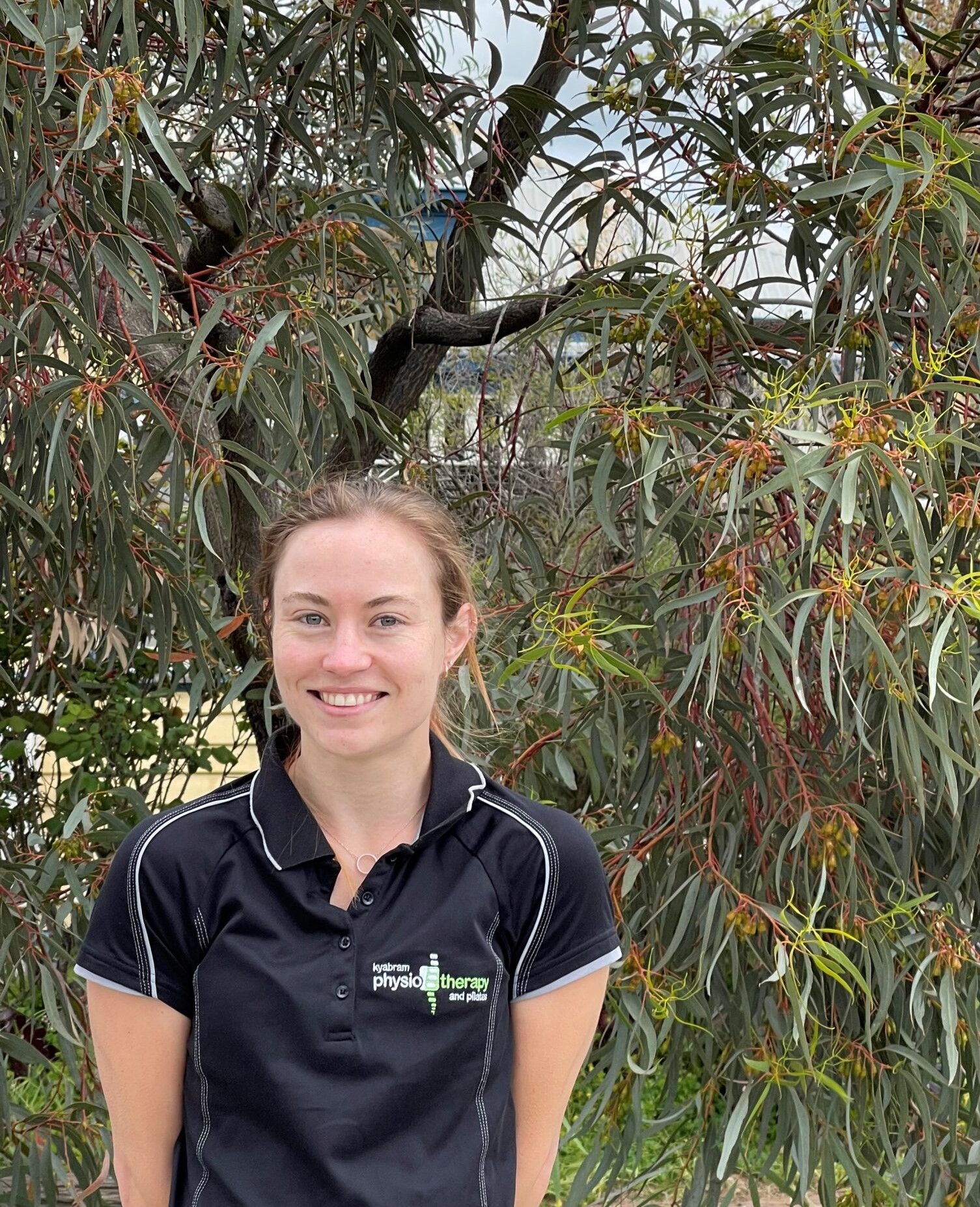 Steph Brady
Kyabram
Receptionist
Get In Touch.
Need more information? Send us an inquiry and we will get back to you as soon as we can!