Pilates classes for all levels
At Echuca Moama Physiotherapy we offer two types of Pilates sessions, Clinical Pilates and Fitness Pilates. Both types utilise spring loaded equipment, mainly on the Reformer and the Trapeze Table.
Clinical Pilates sessions are conducted by a qualified Clinical Pilates Instructor who works in conjunction with a Physiotherapist to guide you through a half hour session of exercises that are suited to your rehabilitation. These sessions are booked through reception at our clinic and are appointment based. We take a maximum of 4 clients per session to ensure exercises are correctly performed in guidance with your personalised programme set up by your Physiotherapist.
Fitness Pilates classes are conducted using Pilates Reformers and are not specific to rehabilitation. The classes are designed for people looking to improve or maintain their general strength, particularly core muscle strength, as well as increase fitness, tone and flexibility. Pilates is a great addition to your weekly fitness regime, particularly if you play sport or dance. However, there are two levels of classes to suit your fitness and co-ordination and people of all levels and ages are welcome.
*For children under the age of 14, please enquire with reception. Due to the size of the machines it may not be suitable.
*Please note, it is advisable not to bring toddlers into the pilates studio. For safety reasons as there are many springs and moving parts for little fingers to get caught in and so physio and pilates sessions are not interrupted.  
Virtual Mat Pilates
We have created Virtual Pilates classes available for all levels of fitness via our booking platform Mind Body.
These virtual classes are conducted by our qualified Pilates Instructors who will guide you through a class right from the comfort of your very home.
To book your Virtual class, please click on the link 'BOOK PILATES' below.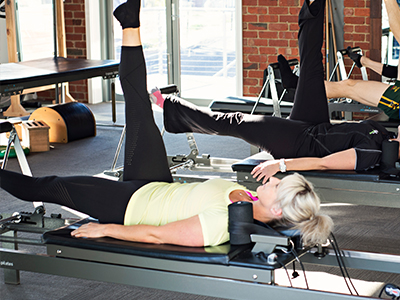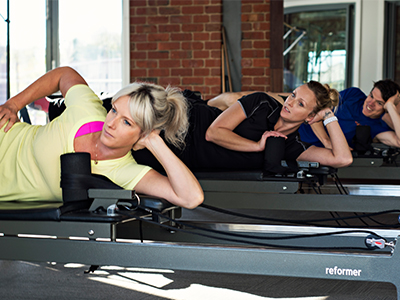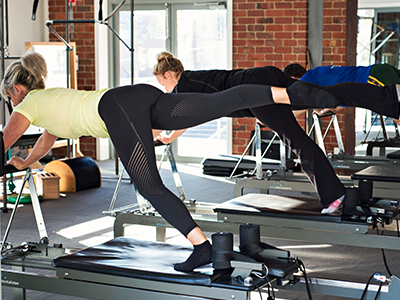 Need more information on any of our classes?