Rochester Clinic
Echuca Moama Physiotherapy offers physiotherapy appointments in Rochester with our visiting physiotherapists, Pat Arnold and Brandon Byrne.
The clinic is located at 48 Mackay Street, Rochester.
All appointments/enquiries made at our Moama clinic on 03 5480 0860
Elmore Clinic
Echuca Moama Physiotherapy now offers physiotherapy services at our new location in Elmore with Pat Arnold. 
The clinic runs out of The Elmore Primary Health Clinic which is located at 46-48 Jeffrey Street, Elmore.
All appointments/enquiries made at our Moama clinic on 03 5480 0860
Patrick Arnold
Director – Musculoskeletal and Sports Physiotherapist
Pat moved to Echuca in 2015 with 5 years experience working as a physiotherapist in public hospitals, private practices, rehabilitation centres and sporting teams across Melbourne. He completed a Masters of Musculoskeletal and Sports Physiotherapy through Griffith University in Queensland in 2016.
Career highlights include helping prepare athletes for the 2016 Olympic Games at the Queensland Academy of Sport, and being the Head Physiotherapist for the University Blacks first A grade VAFA premiership in 40 years in 2014. He is currently the physiotherapist for the Echuca Bombers Football and Netball Club. Outside work, Pat enjoys fishing, as well as playing cricket and golf.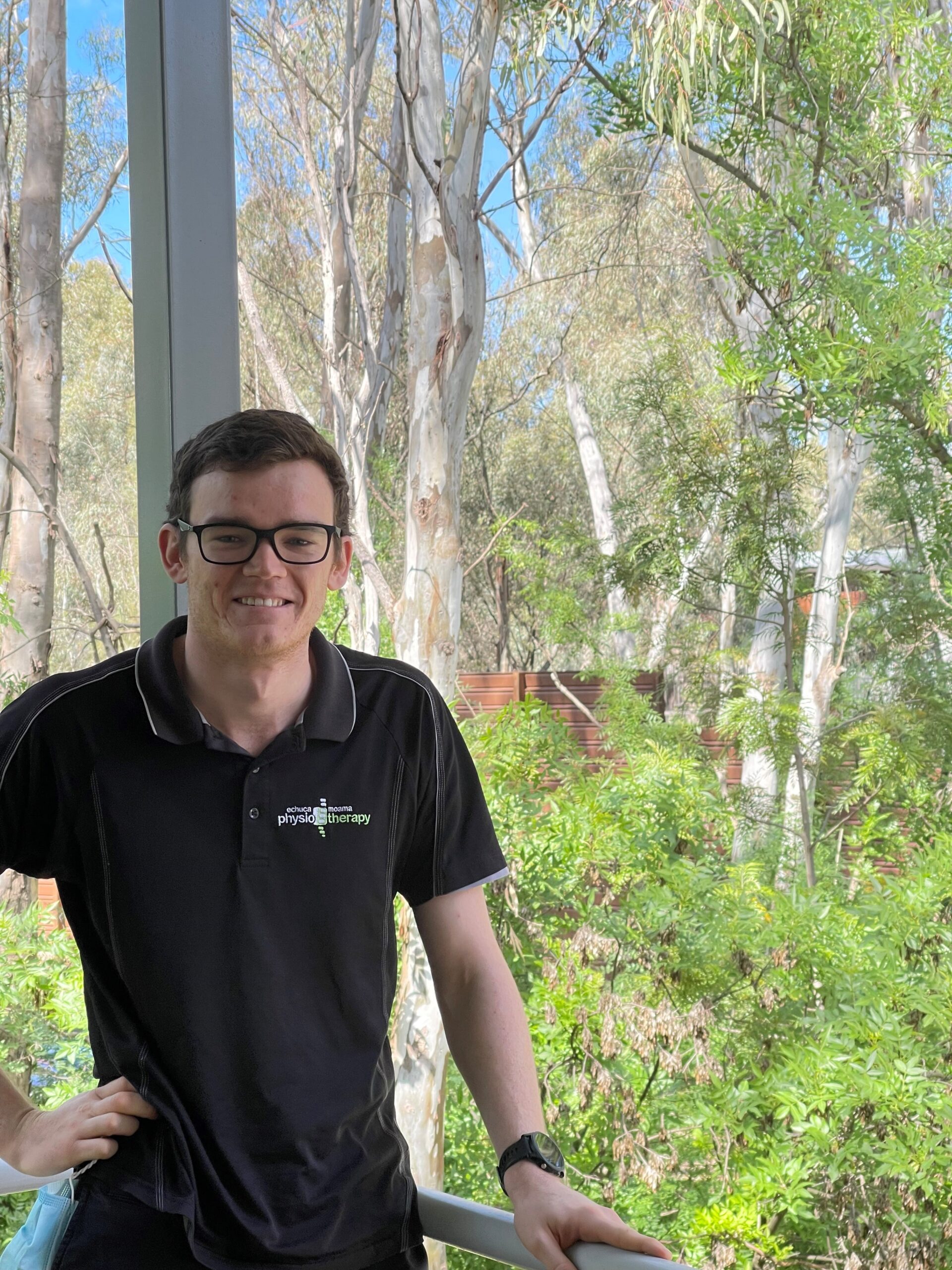 Brandon Byrne
Physiotherapist
(Bachelor of Applied Science, Masters of Physiotherapy)
Brandon graduated from La Trobe University Bendigo in 2019 with a Bachelor of Applied science/Masters of Physiotherapy. This home-grown physio hails from Rochester and is an active member within the community.
Growing up Brandon trialled a vast range of sports, with his most successful sporting moment occurring recently where he was a part of the inaugural Rochester Cricket Club (A grade) where they won the premiership.
Brandon's passion for sport and club culture extends into his work life, with a growing interest in sport injuries and rehabilitation. Already enrolled in professional and clinical development courses, Brandon is eager to continue to improve his skills in number of physiotherapy fields.